Another tag! That I have time to answer now!
Thank you Grainne for the nomination! Check out her blog at Darkly Whimsical Reader!
Here are the rules:
Thank the person who nominated you for the award
Display the banner/sticker/logo on your blog
Share 7 facts about yourself
Nominate up to 15 bloggers you admire
And here are my 7 facts (which were very difficult to figure out so I'm gonna do a favourites/current situation list I guess?):
1. I just finished the first year of my Master's program (hence the absence)!
2. I'm currently rematching all of New Girl cuz I feel like it!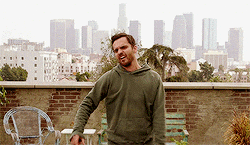 3. If you couldn't already tell from some of my posts here and on my Instagram, Sara Bareilles is my all-time fave (also I got to see her LIVE!! Oh. my. god!!!)
4. I really love theatre and I'm bummed to be missing out on Winnipeg Fringe this year but I am definitely gonna see some Toronto theatre this summer (that is both a promise and a fact)
5. I like to go for walks while listening to my music cuz it makes me feel calm (though I have to walk through a busy city so if you have recs for nice green spaces in Toronto, I would love to hear them)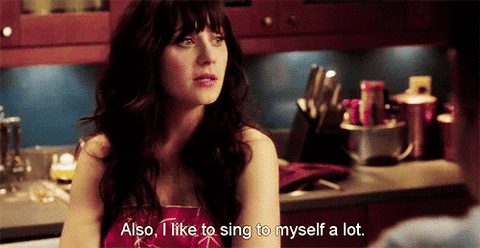 6. I have a habit of taking on too much (read: summer course, 2 jobs (and looking for a third), 2 volunteer jobs, and 3-4 positions on committees (depending on whether you consider book club a committee)). Learn how to say no, why don't you 😛
7. And finally, because I just did it above and couldn't find a satisfactory emoji so I settled on the tongue sticking out, I make expressions when I'm texting or typing and then try to find an emoji that matches my face. I still have yet to find one that does squinting eyes that kind of looks doubtful cuz that expression comes up quite a lot so if you've got one that fits the bill, please share!
Here are the bloggers I'm tagging but feel free to join in if you'd like!
Nandini @ Unputdownable Books
Kate @ The Backwards Bookshelf
Olivia-Savannah @ Olivia's Catastrophe
Sally @ (Mis)Adventures with Classical Literature
Kristen @ Metaphors and Moonlight
And let me know in the comments, what's your favourite emoji?